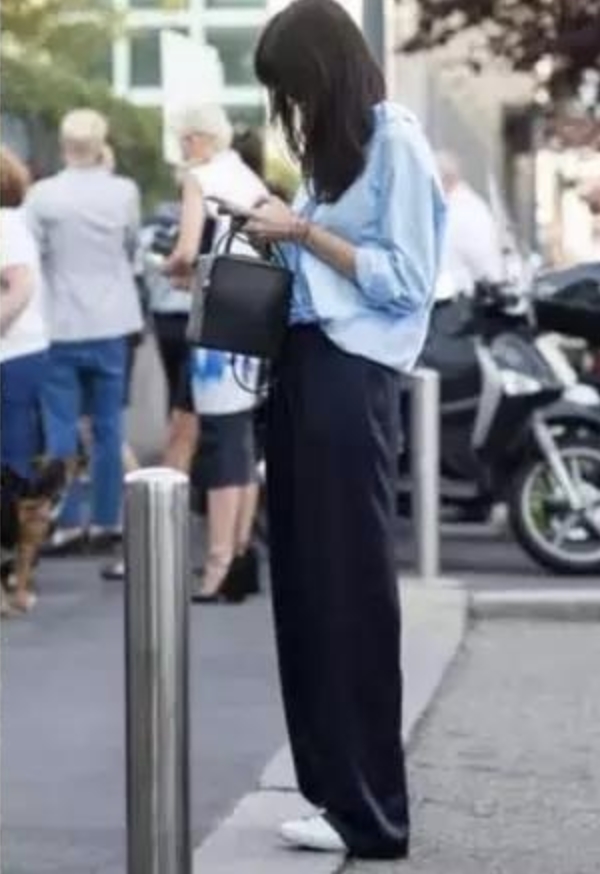 The handbag is no longer the only choice. You can liberate your two-handed backpack and a handbag that requires wrist strength. Which one do your customers prefer?
NPD Group, a consumer shopping trend research company, recently released a research report on the accessories market. Data show that sales of fashion accessories increased by 4% in the 10 months to October 2018 compared to the same period last year. Among them, the sales of backpacks, purses and suitcases reached double-digit growth, and the pockets accounted for only a quarter of the fashion accessories, contributing nearly a quarter of the growth in the industry. The sales of traditional handbags, Tote bags and messenger bags are on the decline.
According to NPD's statement, this may be related to a major shift in consumer spending habits in accessories in 2018. "Young consumers are embracing a new way of life, such as travel, and a more convenient life. These changes are also changing the way consumers think about accessories," explains NPD Group's fashion footwear and accessories industry analysts. "This new lifestyle will make items such as pockets, backpacks and even suitcases a popular item on the shopping and wish list at the end of 2018.
In fact, the three categories of pockets, backpacks and suitcases have always had a place in the fashion accessories market. For example, the German luxury luggage brand RIMOWA, which has been mentioned in recent years, has cooperated with brands such as OFF-WHITE and FENDI to design a variety of popular limited-edition suitcases, and after changing the image at the beginning of this year, The price has been raised. The backpack is no longer just a purchase of goods when you return to school, but gradually replaces the traditional one-shoulder work bag.
As a single item launched this year by major brands, pockets are a popular category that cannot be ignored. Although it was a fashion accessory that was popular in the streets and lanes as early as the 1980s, it was gradually replaced by a large Tote bag and a Boston handbag in the era of pursuing a simple aesthetic.
Bringing it back to the fashion stage earlier is Prada's Spring/Summer 2018 series. The brand redesigned the brand's classic prints while also making the nylon bag a larger size design, making it enough to hold it down. More and more pieces; Fendi also followed the launch of the 2018 autumn and winter show with the latest printed pockets to echo the theme of business and travel this season, and the back of the pockets, shoulders, etc. A variety of new tricks.
The brand-oriented dream of the China-Hong Kong leather goods market, which is both versatile and fashionable, focuses on environmentally friendly fabrics. The advanced black Tote bag is not only durable, but also light and practical, which is much closer than the design of the first-line brand and matching more needs of the occasion.
"Fashion is still important to consumers, but more consumers are now more concerned about what the product can do for them," said NPD Group's fashion footwear and accessories industry analysts. "Leading consumers, can Brands that provide solutions to problems that confuse them will be the leaders in the next fashion accessories arena."
On November 30, 2018, the 15th China (Shiling) Leather and Leather Festival was grandly unveiled at the Guangzhou Huadu Shengdi Leather Brand Exhibition and Trade Center. The 10-day, from more than 160 countries and regions around the world, buyers and well-known companies Numerous merchants gathered here to witness this wonderful event.
This year's Leather Festival is co-sponsored by China National Light Industry Association, China Leather Association and China Plastics Processing Industry Association. It is co-organized by Guangzhou Municipal People's Government, Shengdi Leather Brand Exhibition and Trade Center, R&F Global Commodity Trading Port, etc., Huadu District Federation of Industry and Commerce ( General Chamber of Commerce), Shengdi Group.
As the main organizer of this year's leather goods festival, Shengdi Group is committed to building an ecological circle of leather and leather industry, promoting brand building, accelerating industry development and boosting industrial upgrading. The Shengdi Leather Brand Exhibition and Trade Center teamed up with R&F International Trade Port to highlight the market-oriented transformation from "Festival" to "Exhibition". With the theme of "Brand Capital Exhibition and Trade Global", the leather goods festival will become an international professional at home and abroad. Exhibition platform.
The 15th China (Shiling) Leather and Leather Goods Festival is the first professional production market in Huadu, the MALL, the flagship of China's leather goods brand, the flagship exhibition center of Shengdi Leather Goods, and the R&F Global Trade. The two branches of the Hong Kong and China Leather Culture Park have a large scale of activities.
There are more than 500 leather goods and bags brands in this cluster exhibition, including Bisman, Sefeilo, Mona Lisa, Jinshengsi, Hennessy, Aowang, and Olvera from Huadu. Novo, TOP BEAUTY, He Jinlong, Gao Zhu, Zoru, Helen Shirley, Kakashi, Sansheng and all other famous Chinese trademarks, famous brands and designer brands, also attracted COACH, MK, TB and other international Light luxury brands and Valentino, Filipino, Hippie, Tiger, CUUD, Jurston, Scarecrow and other national famous brands jointly trade and trade, tens of thousands of categories directly to the world.
To help Chinese brands go global, help global buyers to purchase good goods in the world's leather goods origins, one of the organizers of the Holy Land Group, and the global e-commerce giant Alibaba 1688, Amazon, VCANBUY, Global Tesco, Onion Net, British Tiger Network, network, BFME India, Wei Shi Pei Yun, Bar Valley, Yifeng, Pin Duodu and other 12 cross-border e-commerce platforms to carry out strategic cooperation, issued an invitation to nearly 1 million professional buyers at home and abroad, and will hold ten Different subdivisions of international procurement matchmaking sessions.